News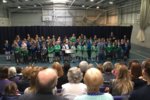 On Tuesday this week 9 members of our choir visited Westville House School to take part in a 'Big sing'
along with several other local schools.
Full Article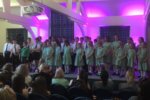 On Wednesday we held our annual Performing Arts Concert and enjoyed another display of fantastic
talented children. We had performances from the school choir, piano, violin, flute, drumming and speech
and drama.
Full Article